Last Chance to Enter the 360Fizz UK Disability Snooker Championship!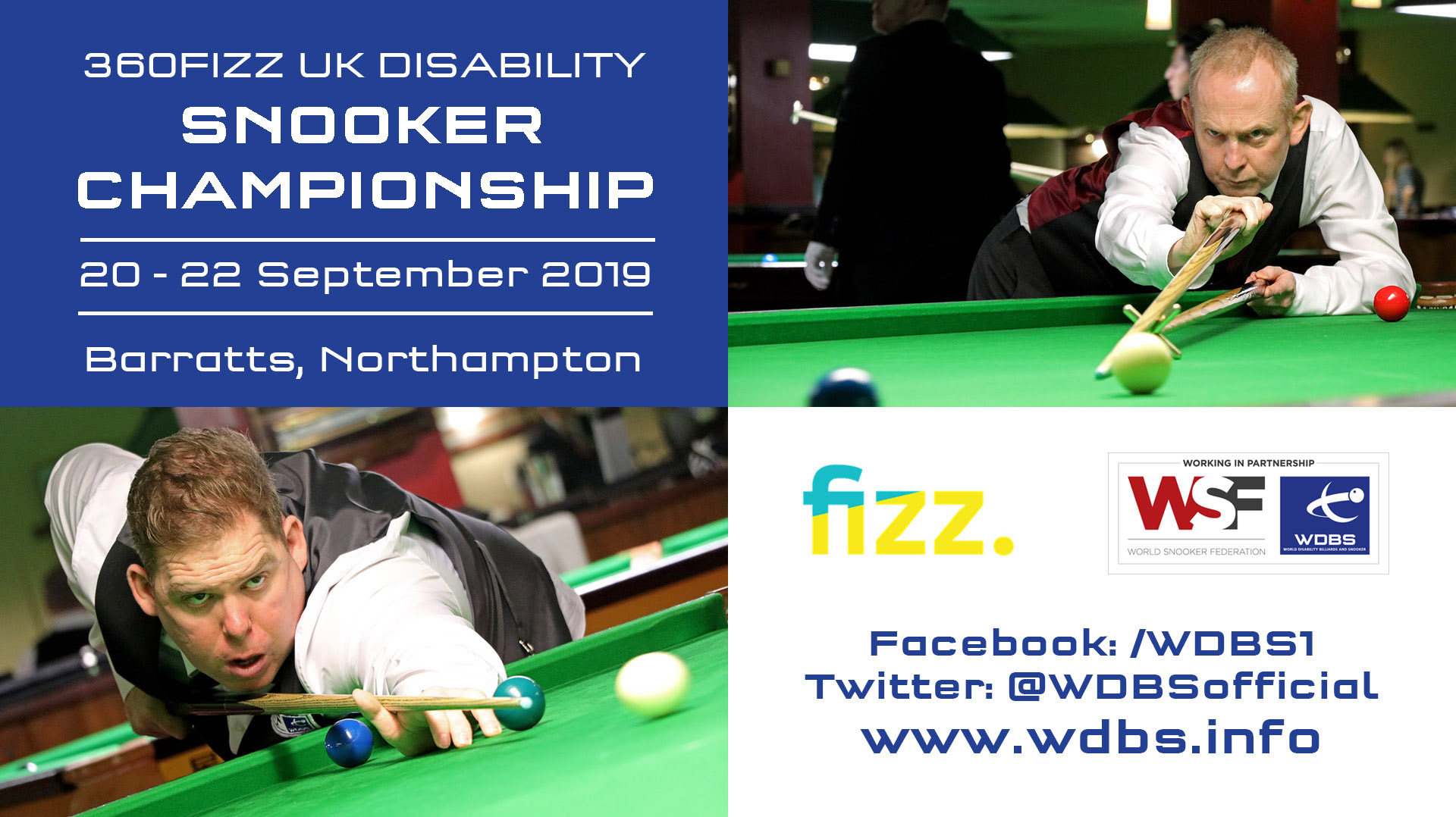 The entry deadline for this season's 360Fizz UK Disability Snooker Championship is fast-approaching as all entries must be received by Friday 6th September 2019.
The competition will return to Barratts Snooker Club in Northampton from 20-22 September with tournament action to start on Friday afternoon for the first time to accommodate what could be our largest field of the season..
As in 2018, the event will be open to players from all eight disability classification groups, however unlike the recent Welsh Open, players will compete within their own disability classification groups with matches to be played under the full 15-Red format of the game.